BTS in the News: Elevated, approachable cocktails coming to Kelowna's brewery district
August 3rd, 2022
Born to Shake with their cocktail mixes are coming to Kelowna's North End brewery district.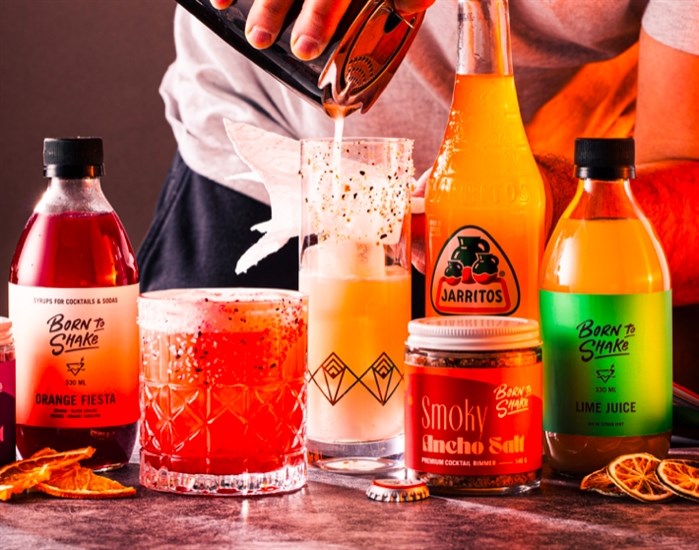 What started as a couple of craft breweries in Kelowna's North End in 2016 has evolved beyond beer.
Over the years they've been joined by a number of other craft breweries so the Richter Street and Vaughan Avenue area became known as Kelowna brewery district.
There are now wine and cider options within a couple of blocks and The Kombucha Bar, which is finalizing its liquor licence, will soon be offering a different kind of drinking experience.
Next up is Born to Shake, a "cocktailing" company that has just submitted a request to the city to support its liquor licence application.
"Born to Shake is an experiential beverage company that helps make cocktailing more approachable by manufacturing bitters and syrups with tons of flavour made from real ingredients and assembling DIY cocktail kits with easy-to-follow recipes," states a letter accompanying the application from founders Shayne Labis and Nicole Barron.
They started off trying to improve the quality of cocktails at weddings, dinners and other gatherings.
Now they're moving into the business full-time with an outlet at 110-889 Vaughan Ave. at Ellis Street.
"They have already designed a number of cocktail menus for restaurants, breweries and wineries in the Okanagan area," the letter says. "They have collaborated on beers with breweries, cocktail kits with distilleries and donated their time and resources to fundraise for local initiatives."
The plan is to set up a tasting bar, host in-person cocktail classes and "cocktailed paired dinners" along with selling their cocktail mixes and bar-related tools.
The drawings accompanying the application indicate 30 seats inside and another 24 on a patio. Food trucks and caterers will provide meals for events but they will also have of various healthy snacks at other times.
Their proposal is to be open from 9 a.m. to 7 p.m. seven days a week and children will be welcome. When events are booked, they want to stay open until 2 a.m.
The liquor licence application will go to city council asking for support. That could take a couple of months.
Read more